A whopping 804,398 businesses were launched in the USA in 2020 alone (Source). That's over 91 companies every hour, or about 3 businesses every 2 minutes.
That should convince you that while the world of startup may sound exciting, it ultimately boils down to blood and sweat. Your startup needs to grow, you need to scale fast and grow or else your startup might perish. And for that, you need to be good at marketing for startups.
You can borrow some ideas of low-budget marketing from small businesses, but startups aren't quite the same as an established small business. Which means there's only so much you can emulate.
And given the competition, business dynamics and costs involved, what chance does your bootstrapped startup stand, especially if you're running on a very tight budget? Are there marketing strategies for startups that will really deliver?
Fortunately, the answer is Yes.
Despite all the challenges, you can still excel at marketing with a limited budget. No, it won't be easy but with a little imagination and a little hard work, you can kill it.
Here are the top 11 marketing strategies for startups that are effective, actionable and low-cost.
1. Define your market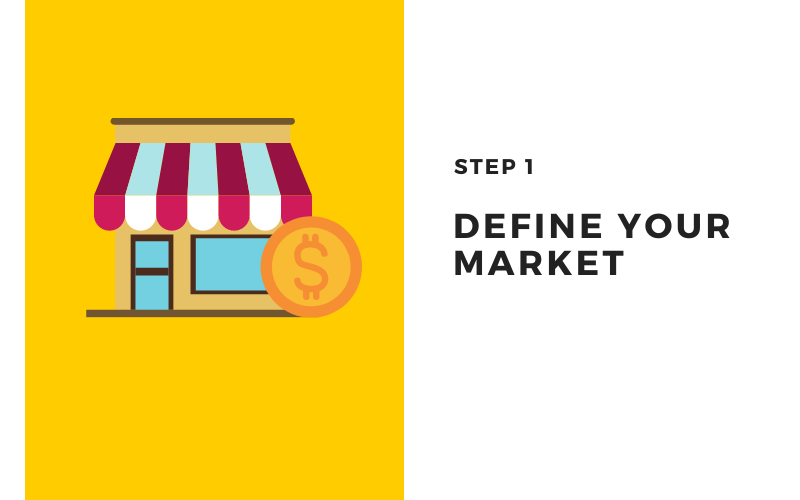 Investment required: Low to moderate
Involvement required: High
Why: Your marketing can only be successful if you know your market well.
So you need to begin by asking whose problem you're solving. Those people who have the problem, who are keen to have the problem solved and who have some means to compensate for your solution (typically by paying you money) constitute your market.
Numbers: One of the early signs that you're headed in the right direction is the Active vs Registered users ratio. If this ratio is over 25%, it's a good sign. Put differently, if there is 1 active user out of every 4 people who've registered, you don't need a startup marketing consultant to tell you it's a positive indicator for a product-market fit.
How: Cracking the market code could well take an entire post, but here's the gist.
Start by seeing if there's competition. Paradoxically, any competition in your industry is actually a good sign. That means the idea is already validated (saves you time and money!) and at least some people are already paying money to buy similar solutions.
Next, begin by approximating the total number of potential customers, AKA people who'd be willing to shell out money for your idea. Dig deeper to figure out how severe your customers think the problem is – that will substantially influence your pricing model.
After that, you'll want to figure out what your value proposition will be. Finally, you'll want to arrive at some numbers that will tell you the growth potential of the market and how soon you'll be able to penetrate the market profitably.
2. Document (and improve) your USP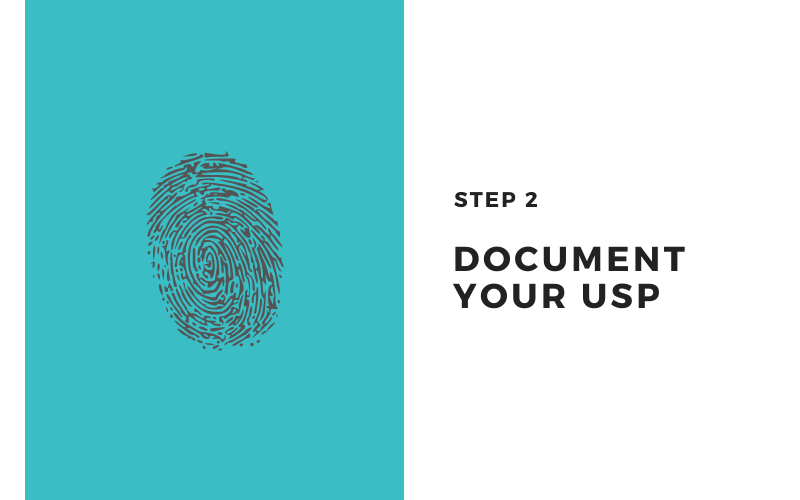 Investment required: Moderate
Involvement required: High
Why: A USP, short for Unique Selling Proposition, is a short, well articulated statement that explains where your startup stands out – and why people should buy your product. As the phrase mentions, your USP needs to have something unique, something only you can offer.
Among the many advantages of documenting a USP, here are the three principal ones:
Helps you to target your prospects efficiently
Enables you to craft your marketing communications accurately
Ensures you invest your resources in the right direction
Numbers: A report by MicroBiz Mag says 2 out every 3 employees (65%) in Britain wish to start their own business. Even if only a quarter of that number of businesses actually take off, you agree it will be a very crowded space.
And that's precisely why you should have a USP – it shows where you stand out.
How: Start with the aspirations of your target audience. Do they want to appear cool? Do they want a value-for-money solution? Are they keen to have a DIY (Do It Yourself) tool? Is managing their time their top priority?
Once you have answers to such questions, you can move to match your most distinctive advantage to those aspirations. Now you can word whatever you promise to your target audience.
For instance, 'Your crunchiest cookie in the neighborhood' or 'The best home-cooking blog for beginners' are clear promises that are easy to understand.
Remember, the most important requirement for your USP is that it should be simple and easy to understand.
3. Start building your email list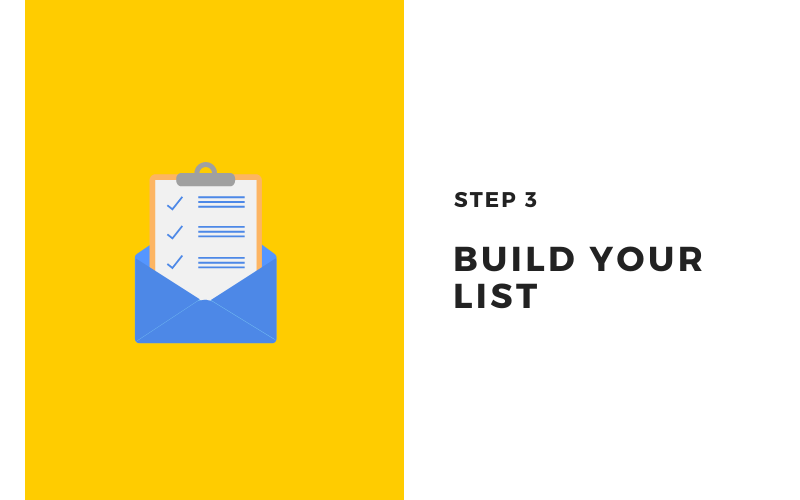 Investment required: Low
Involvement required: High
Why: Email lists are arguably one of the most valuable marketing assets your teams can have. Every time you convince a new subscriber to sign up, you get a chance to serve one more customer profitably.
Email lists let you stay constantly in touch with your target audience. That way, your business gets repeated opportunities to pitch one product after the other at very little incremental cost.
Marketing budget for startups is never huge, yet email marketing is one activity that all startups can afford and get results from.
Numbers: Email marketing brings 4,400% ROI, as per CampaignMonitor. That's right – for every $1 you invest, email marketing holds the potential to generate $44.
How: List building is a whole exercise in itself and there are countless ways of doing it. For example, to attract email addresses, you can organize webinars, offer e-books, launch free-trials, attend marketing events… it's only limited by your imagination.
Two things must be borne in mind. One, never use purchased lists – always grow your own. And two, always respect the privacy of your subscribers and serve only what you promised them.
Track your email marketing KPIs, and play the email marketing for startups game by the rules and you'll get impressive results.
4. Go to Q&A platforms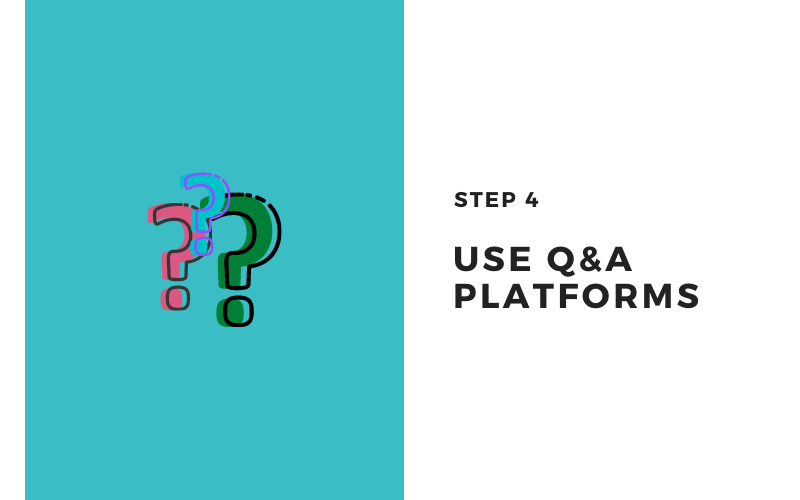 Investment required: Low
Involvement required: Moderate to High
Why: Building your fan base on Q&A platforms is easily one of the most effective low-cost marketing strategies for startups.
Get active on platforms like Quora and Reddit. They have become the go-to source for many people, and that number is only growing. Because these platforms are moderated and also receive responses from multiple sources, they are trustworthy.
Numbers: Quora has over 300 million users, according to FoundationInc. Why'd you want to ignore such numbers? And the best part is that building your identity on Reddit and Quora is free – you just need to invest your time and skills.
How: Establish your expertise by answering questions genuinely. Remain helpful, don't try to sell. Build your reputation as someone who knows what they're talking about. And don't keep sharing too many links to your site or you might be downvoted or even banned.
Prove your expertise, product sales will soon follow.
5. Hitch to a non-profit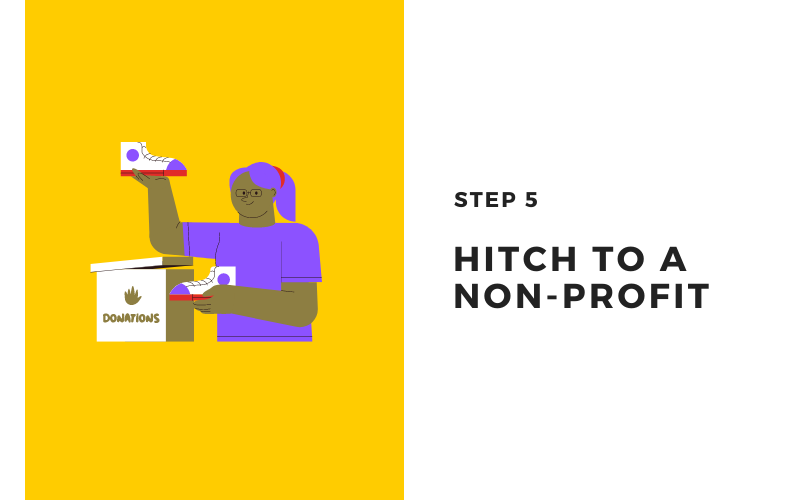 Investment required: Moderate
Involvement required: High
Why: Today, an increasing number of consumers prefer buying from businesses that display a commitment to values like gender equality or environment preservation. When you associate your startup with a non-profit that shares the same values as you do, it sends out positive signals to your prospects.
This strategy won't bring you quick wins, but will help build your brand in medium to long-term.
Numbers: "An estimated 25.1 percent of US adults volunteered in 2017, contributing an estimated 8.8 billion hours. The value of these hours is approximately $195.0 billion." , says the National Center for Charitable Statistics.
How: Find out a charity or a non-profit that is involved with something you really care about and figure how you can get involved. For instance, you can help them with designing posters for their cause. Share that in your network as well. That will widen their reach and bring you more visibility.
A word of caution. Be genuine in whatever you do. If you try to milk commercial benefits from the word go, you'll only end up with a damaged reputation. Go easy if your resources are tight, but always be genuine.
6. Learn from competitors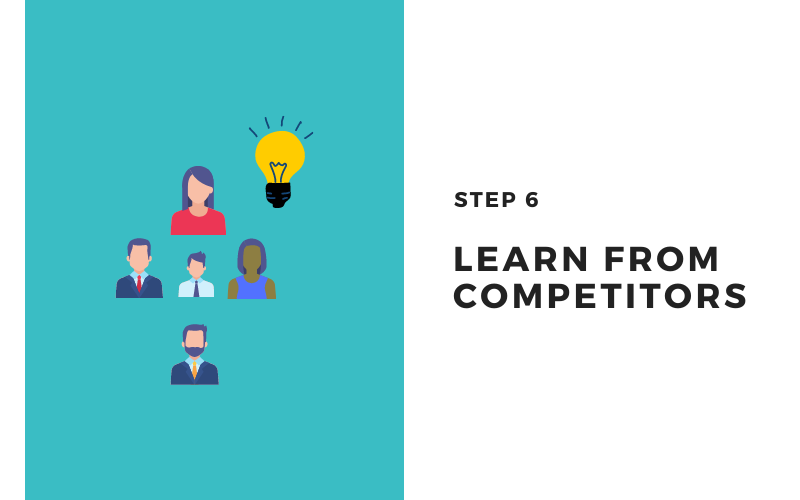 Investment required: Low
Involvement required: High
Why: One of the key marketing tips for startups is to use resources efficiently. Which means you shouldn't reinvent the wheel – before you rush to 'creating' new stuff, study what the industry is doing successfully or what are the latest email marketing trends.
No matter how radical or ground-breaking your startup idea is, there will always be a few established companies that have successful products similar to yours.
Competitive intelligence will help you better understand the language your target group best understands, the pain-points yet not addressed and the strategies that work (or don't work).
You could either use one of the many competitive intelligence tools out there or lay out a strategy of your own to figure out what the competition is doing and what you can learn from them.
Numbers: 94% of businesses invest in business intelligence, according to Crayon. So there's no way you can grow without knowing more about your competitors.
How: You can use at least three legitimate ways of doing this. First, study their products, their websites, their ads and more to figure out their strategy. Secondly, attend webinars they might be conducting.
Finally, follow them on social media and see how they engage with the customers and prospects.
7. Consider affiliate marketing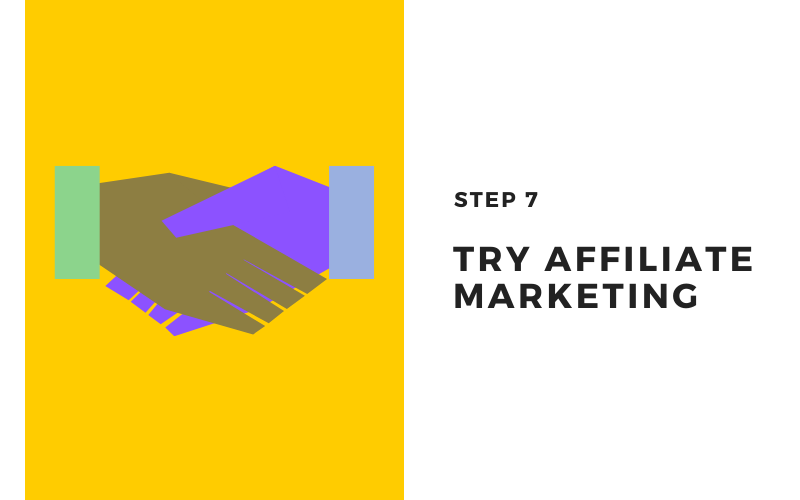 Investment required: Low to Moderate
Involvement required: Moderate
Why: Affiliate marketing helps you grow because it helps others grow along with you. More importantly, it enables you to access customer networks that you would've otherwise never reached as a startup.
In a broad sense, a strong affiliate program is like a great incentive program you might design for your own sales teams – it's just that there are few fixed costs, if any.
Numbers: Close to 4 out 5 (about 80%) brands use affiliate marketing programs, reports Mediakix. Partnering for growth has never been so attractive.
How: You can sign up with a service that will facilitate your affiliate program. Alternatively, you can design and set up your own. Choose the alternative that will not sap your time and instead let you focus on your core product and growth.
8. Experiment with content formats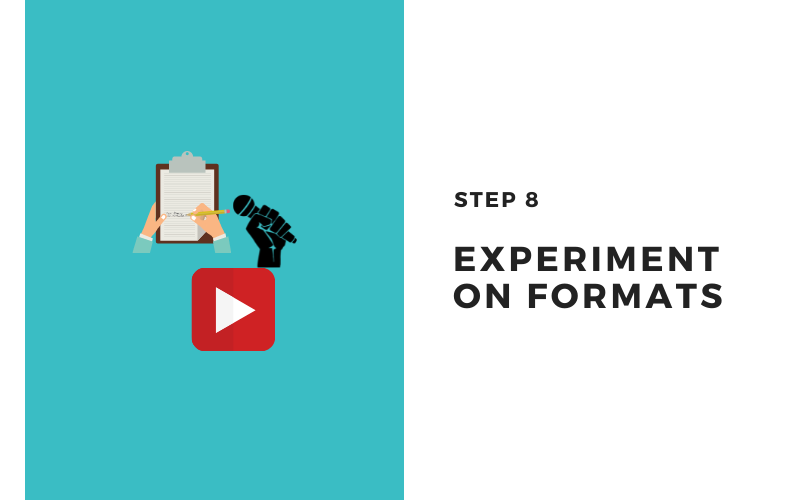 Investment required: Low
Involvement required: High
Why: Tablets, laptops, cellphones, fitness tracking devices…. There's such a huge range of electronic gadgets that have become a part of our lives today. And with that, the range of the format of content we consume has also widened.
From audio-books to blogs, from videos to on-demand webinars, from infographics to memes, there's no limit to the format in which your start-up can deliver. Content marketing for startups requires you to be present in multiple formats – wherever a prospect is ready, your content is available.
Numbers: "89% of B2B marketers are currently using content marketing.", according to OutBrain. There's a kind of mini explosion in the content format variety, so you shouldn't have trouble finding the most suitable format for your business.
How: Interestingly, there are at least three ways you can generate content in varying formats. The first is, of course, the kind of content you can produce in-house. Maybe you have someone who's a cool writer. Maybe someone knows a thing or two about videos… Go ahead.
The second way out is to hire freelancers. When on a tight budget, you can check out freelancing websites (yes, some of the professionals there produce amazing stuff) and find a couple of great content creators too.
Finally, there's the UGC (User Generated Content). You can simply ask your existing users to share what they think. Encourage them to shoot a video and share it on your social media accounts.
Yes, each of it will require some planning and time but these are efforts that will pay off well.
9. Slog over your website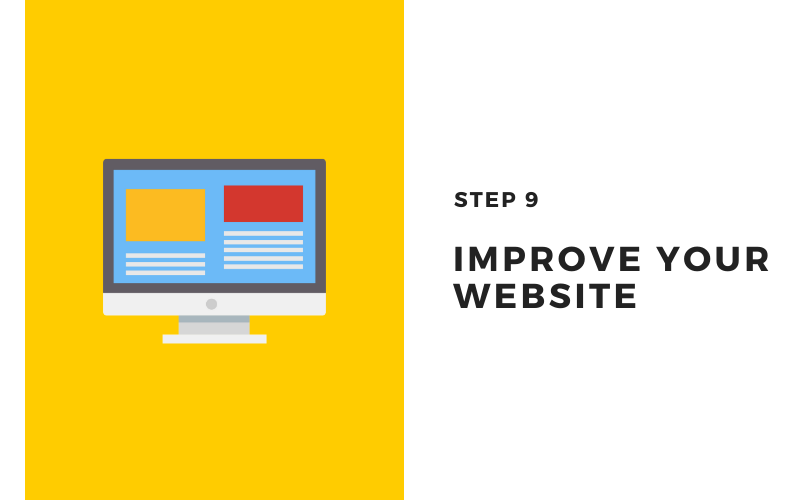 Investment required: Moderate
Involvement required: High
Why: In the rush to exploit other startup marketing ideas, maintaining your own website can sometimes take a backseat. Despite all the marketing partnerships you form, all the networking events you attend or all the brilliant emails you craft, your website is often the first place people will want to check out.
A friendly, trustable website inspires confidence in people. So it's important that you pour lots of love and hardwork into your website.
Numbers: If yours is a typical marketing budget for a startup, chances are you'll be tight on resources. And yet, many startups ignore their best marketing tactic – their own website.
As reported by Ironpaper, 92% of small businesses believe an effective website is your most effective marketing tool.
How: A website is more than just a collection of webpages. Behind every piece of text and every design, you can invest tons of insights. From UX and UI to copy, from intuitive designs to friendly colors, your website can take in a lot of improvements.
As a start-up, you'll want to pay particular attention to your product pages and landing pages. That's because your visitors often first land on those pages, and if the landing page has a hook strong enough, you've won half the battle.
10. Be a part of the local community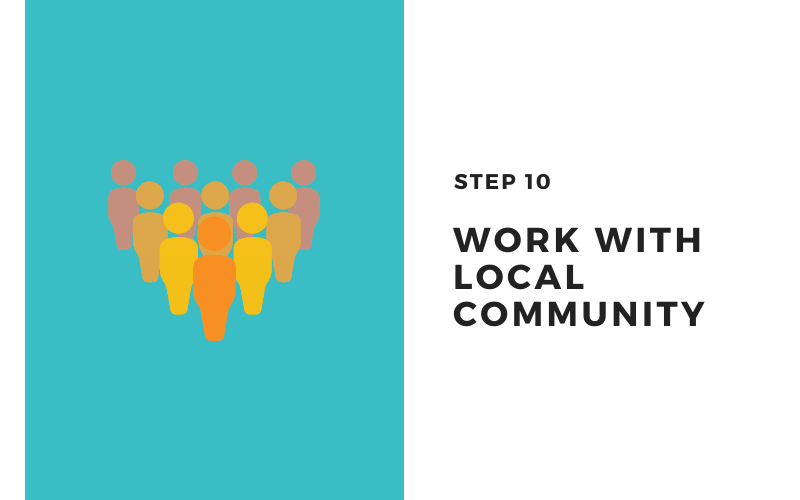 Investment required: Low to Moderate
Involvement required: High
Why: Digital is awesome, but make sure to include leveraging the local network of professionals in your startup marketing plan. The human touch, possible almost only through in-person meeting, can do what dozens of online meets fail to – establish an instant rapport.
Numbers: Forbes reported that for 78% of startups, networking through informal networks was vital. Which means that if you have been in touch with people, things can be easier for your startup.
How: You could begin by checking your local chamber of commerce chapter – you'll likely find something for startups. Next, there are other bodies, both formal and informal, that facilitate interactions among startuppers.
One interesting experiment you'll notice in many towns is the local coffee-shop sessions. Typically on Wednesday or Thursday evenings, they host open meets. There isn't much of a registration fee – you buy your own coffee and snacks and basically hang out.
Such events, though more free flowing than regular networking events, are often brewing with energy. Who knows what you might discover there?
11. Work on getting testimonials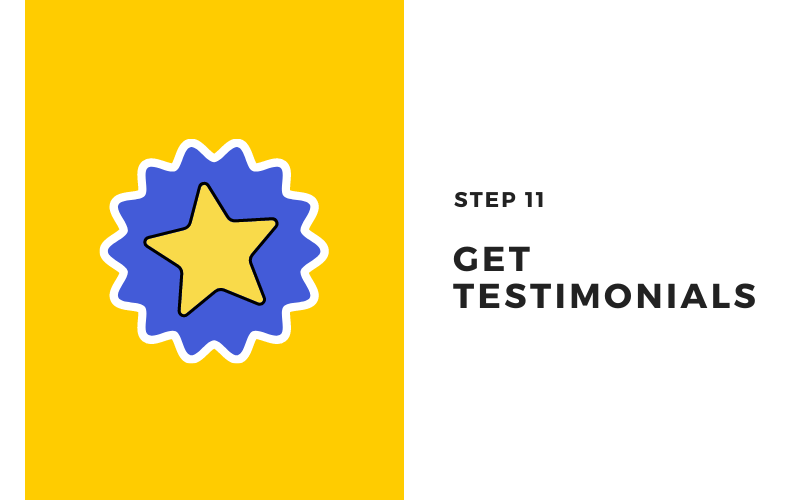 Investment required: Low
Involvement required: High
Why: AKA Social proof, customer testimonials are a powerful way to showcase how well your product works. If you have early adopters of your product or service, be sure to ask them for testimonials. Your prospects will find it more convincing when they see others have used your products and are satisfied with the outcome.
Numbers: Over 9 out of every 10 customers read online reviews before making a purchase decision, writes Vendasta. With such a solid number, you simply cannot ignore this hack.
How: Set up a page where you can showcase testimonials. A customer testimonials page with just two or three testimonials is a lot better than no page at all.
Encourage customers to leave their feedback on your social media accounts as well as on review sites. And don't forget to think of how you can thank customers who take time out to review your business!
Summing up
The world of startups is even more dynamic than the world of established businesses. So one of the above tips may work better for your friends than for you, while another one may work better for you than for your friends.
That's because startup marketing isn't simple and linear; it's a bit of a maze and we all have to find our own way out.
Now that you know of powerful marketing hacks for startups, you'll agree the most important question isn't how much should a startup spend on marketing.
Instead, you want to ask what a startup should try to achieve by marketing. That's because unless you know what you're trying to achieve, you can't possibly know how much it will cost you.
Startups at different stages may need to achieve different things and you'll want to fine tune the above tips based on where your startup stands today.
Wish you great growth and happy startup marketing!