What are the WordPress 5.6 features? The whole WordPress community is anxious to get the answer. Here we are with all the answers ✌.
WordPress is celebrating Christmas with the launch of the most awaited WordPress 5.6. We already know that WordPress is the biggest gift for beginners. The improvements and new features of WordPress 5.6 are amazing. The latest improvements will help WordPress to sustain the image of the most beginner-friendly content management system.
We have gone through the WordPress 5.6 field guide released by WordPress thoroughly and created this easy to understand newsy and educative blog on new WordPress 5.6 features.
---
What's New in WordPress 5.6 Features – A Quick Tour
The block editor is now more powerful.
Auto-update feature for core updates is now available for everyone [optional].
A new default theme Twenty-Twenty One is introduced.
Site Health Check tool is more improved.
Improved Support for PHP 8.
Application password authentication to access control via WordPress REST API.
---
WordPress 5.6 is the biggest release of 2020 from WordPress. This latest release boasts multiple changes and desired improvements. Most of them will make your life easy creating impactful content.
Be Cautious:- In case you are planning to upgrade your current version to the latest WordPress 5.6, we will recommend you to take a complete backup of your site immediately.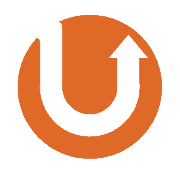 UpdraftPlus could be your companion in backing up the site with a secure and smooth one-click process. For other must-have plugins, our exclusive guide will help you a lot.
Let's start unfolding the mysteries-
What's New in WordPress 5.6 Block Editor
Whenever the block editor gets an improvement, the major beneficiaries are beginners because the block editor makes our life easy to create impactful content in an easy and fast way.
Block Patterns Improvements
Block patterns have always been loved for their capability to convert standard content into impressive content. Now they have been awarded the inclusion of many Gutenberg 8.6 improvements.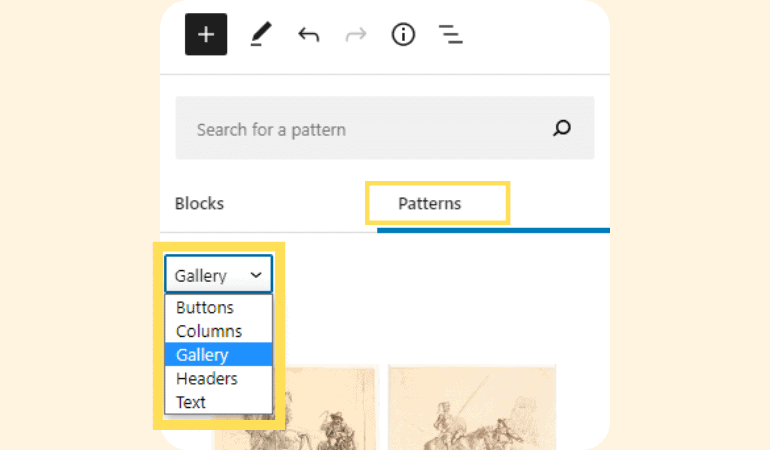 You can see all the categories of the block patterns are organized in a drop-down list. This improvement enabled us to create impactful content super speedily.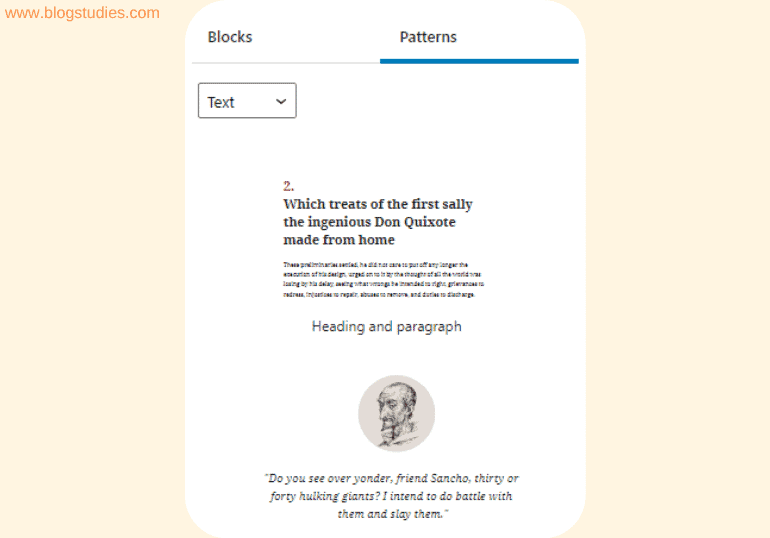 Heading and paragraph pattern is a new addition under the 'text' category. You will experience another big improvement to the 'text' category of block patterns. The quote pattern is now available with an image. You can add your own quote with an image [great way of self-branding].
Live Content Information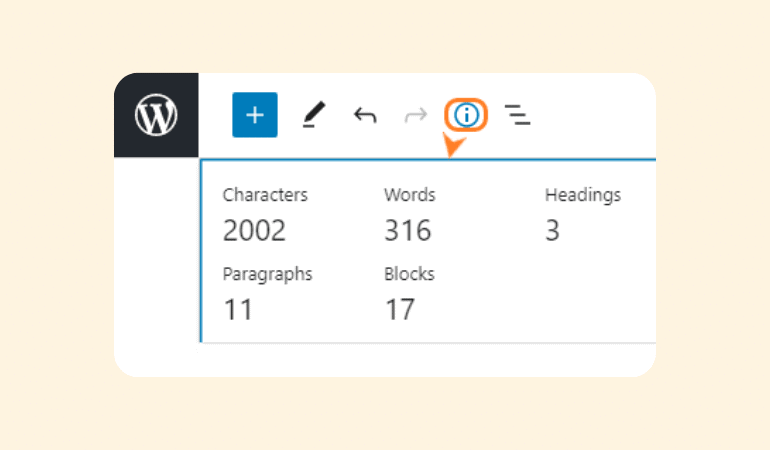 Until now, I was using my SEO plugin to check live information about my content. But there is one fresh addition to the information panel. Now you can check multiple information of your content along with document outline like total characters, words, headings, paragraphs, and blocks used till the moment.
Improvements to the Cover Block
Until the release of the current version of WordPress, position control was available for images only. But video position control is great addition among the latest WordPress 5.6 features, especially for those who creating video content.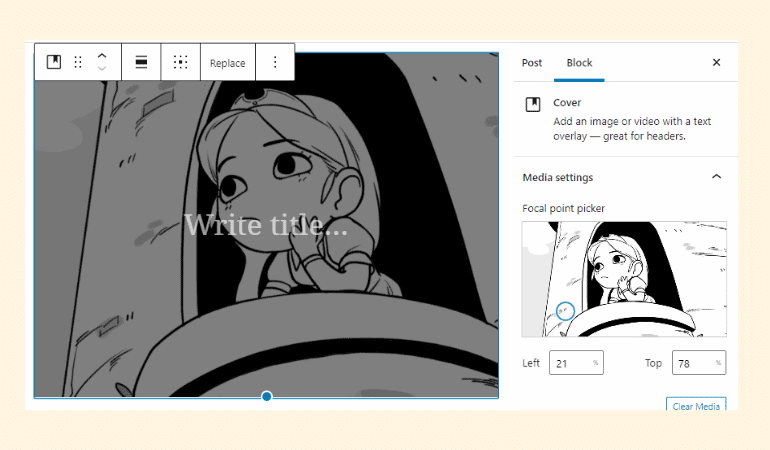 Now user can change the focus point of videos, which means the user has control over setting a video with a customized position in the cover block.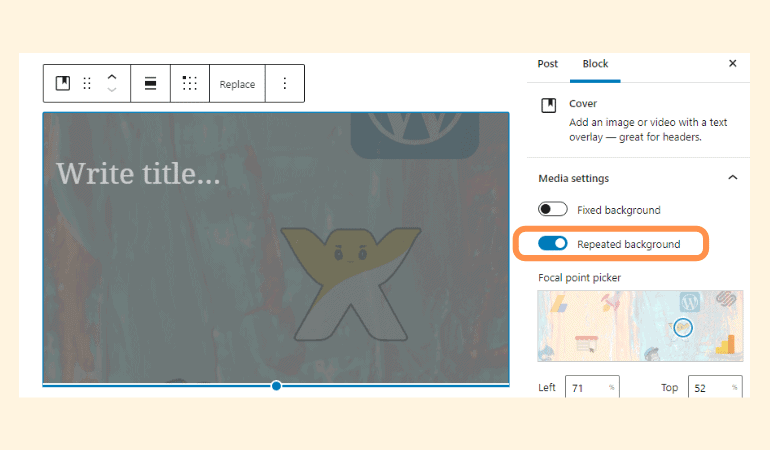 Also, we experienced one more improvement to the cover block. With the new change, cover blocks now support background patterns. To enable this option to choose cover block > upload pattern image > toggle on the repeated background option. You can try multiple combinations with fixed background option.
Changes in Video Block
Every video blogger always wishes that his content can be seen all over the world. But the different language in some countries is a big bar in this case.
Subtitles are one of the biggest blessings for every video content creator as we experience on Youtube.
Now it's good news for the video content creators, You can add subtitles to your existing and new videos. Video subtitles support is now enabled for video blocks after the latest update.
Power of Transforming Multiple Blocks into Column Blocks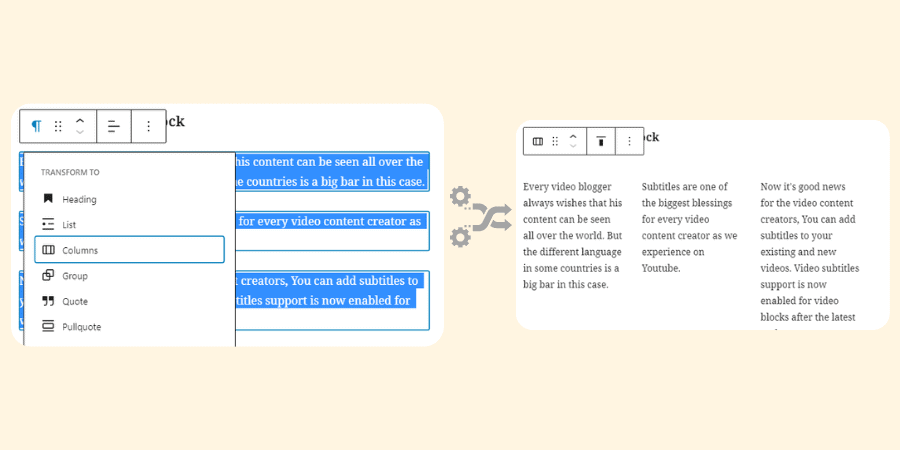 With the introduction of new features in WordPress 5.6, creative options got a healthy stretch. You can give a new look to your content by transforming multiple paragraph and image blocks into column blocks.
Block Search Improvement
Many times you must have stuck in between while writing an article. Particularly when you don't remember the name of the required block. That means you need to type the exact block name to search it. For example, you have to type the keyword image to search the image block.
Just see the above 👏. We got the answer after the release of the current version of WordPress. Now search panel is more improved as you can search image block by typing similar keywords like pic or photo if you don't remember the exact keyword image.
Social Button Block Changes
With the fresh improvement you can opt to open link in new tab for all social sharing plateform in one go.
Color Support Added for List Block
You can transform your old bore looking lists into new colorful lists as color support for list block is on now. Not only the text, but you can adjust the background color of list blocks.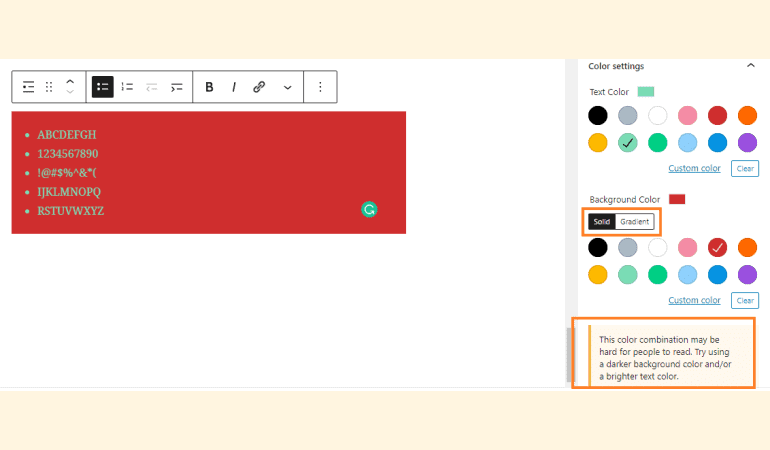 Two more interesting changes have been added to the color support option. One attribute will assist you to choose the best combinations of text and background colors. You will get a warning at the bottom right side in case text and background color combinations ain't showing the best display.
Also, both solid and gradient color options are now available to fill the background of the lists.
Image Size Editing Enabled to the Media and Text Block
At this point, many WordPress experts are suggesting that image size is editable [they are talking about image dimentions]. But when I researched a bit more to examine this WordPress 5.6 feature, I was just surprised!
I have switched image size from large to small and vice-versa. I didn't experience any noticeable dimensional change. Rather it was a change in image pixel quality.
The name of Options has Changed to the Preferences
I hope you remember the 'options' in the setting panel of the block editor. In the new version of WordPress, 'preferences' is the new name of the 'options.'
Release of New Default Theme Twenty Twenty-One
The new default theme has launched with WordPress 5.6 to welcome the year 2021, and as a tradition, the new theme Twenty Twenty-One got its name after the new year.
The color scheme of the new default theme is extremely soothing. The new theme comes with a ready-to-use color palette. You can opt for the new default background-color with the help of this palette. The new theme adjusts text color accordingly when you opt for the new background color.
Nowadays, dark mode is a popular choice among many users. Well, it would be a great update for those users as Twenty Twenty-One also supports dark mode.
Automatic Updates for New WordPress Releases
Until the release of WordPress 5.5, automatic updates were allowed for developers only. The automatic updates for plugins, themes, and minor releases were enabled for all the users with the release of WordPress 5.5.
To make your sites more secure, WordPress 5.6 enabled all users to enjoy automatic updates for its upcoming major releases.
Important:- Updating your current WordPress version to the latest one won't turn automatic updates on. It's an optional choice. You have to turn it on by yourself if you wish to. You can do it by going to WordPress dashboard > updates > enable automatic updates for all new versions of WordPress.
Improvements in Site Health Check Tool
The all-new Site Health check tool changes would be a great WordPress 5.6 feature. The latest changes will let users discard unrelated and invalid responses. Especially those that are affecting the site health indicator negatively.
These improvements will ensure a validator [user] to have more control over this amazing tool.
Support Ready for PHP 8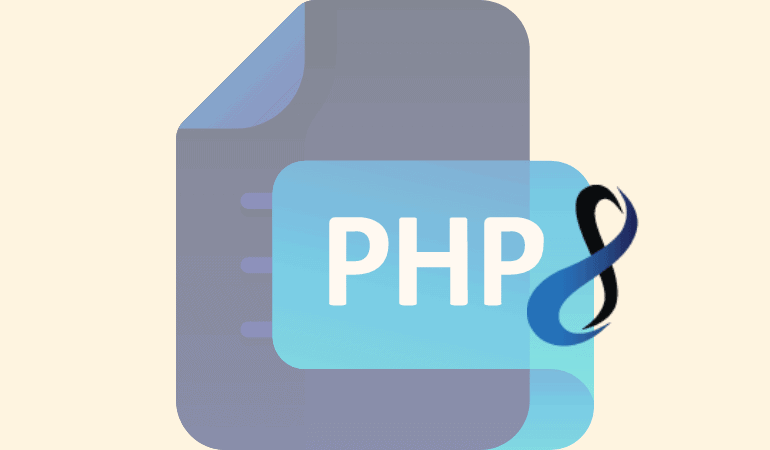 PHP 8 was launched on November 26, 2020, well ahead of WordPress 5.6. I feel extensive work still has to be done for the best compatibility.
---
"5.6 marks the first steps toward WordPress Core support for PHP 8. Now is a great time to start planning how your WordPress products, services, and sites can support the latest PHP version."

— WordPress
---
PHP 8 is loaded with tons of new features and improvements. All the WordPress themes and plugins provider will take their own time to rewrite their codes and get fully compatible with PHP 8.
We here recommend you to keep checking the same regularly instead of upgrading to PHP 8. Because it can create multiple unidentified issues.
On the other hand, the WordPress core team is continuously testing PHP 8 with WordPress 5.6 and fixing the issue if they find any. So that end-users like us stay away from compatibility issues if we plan to upgrade to PHP 8.
Application Password Authorization Feature for REST API
Let's Understand the concept of REST API in simple words. When we authorize 3rd party app or website that needs to fetch data or any other information from our site, we use REST API [REST-Representational State Transfer and API-Application Program Interface].
Generally, we use the REST API to authorize WordPress plugins to fetch data from our site by entering an API key provided by the plugin creators. For example, the Akismet plugin provides us an API key to configure it inside our website. This means we are authorizing Akismet to control spam comments on our website. I hope you get it.
Before version 5.6, WordPress was using cookies for safety reasons so that only an authorized person or apps can access the website. To make this system more secure, WordPress has added a new feature. Now users, especially, developers can set an application password to provide 3rd party app access, similar to Google and Facebook.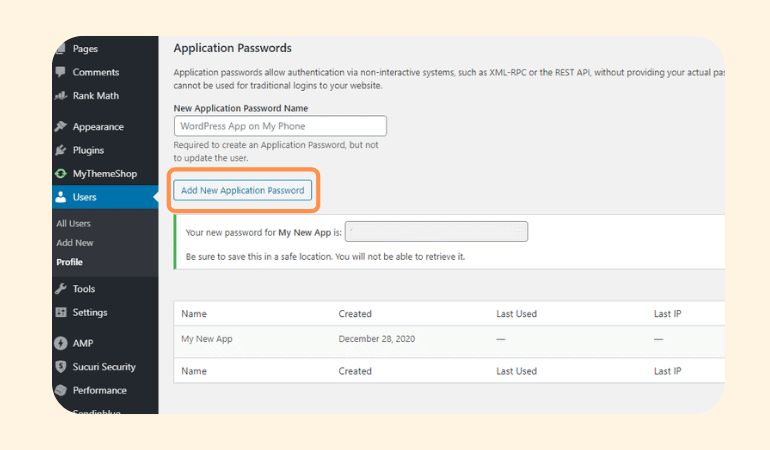 You can activate the application password feature by accessing Users > Profile > Add New Application Password in the main WordPress menu.
Important:- This feature is introduced to create a secure environment, but according to Wordfence [One of the best website security providers], enabling 3rd party apps to access your website can be vulnerable. Wordfence mentioned that, if unknowingly, you have granted access to a malicious application, it can lead to a great disaster for your website.
Well, in that case, do a little research work before you authorize an app to access your website.
JQuery Update
The term JQuery is more relevant to the developer community. WordPress has coined a three-step plan to upgrade the versions of JQuery with new versions of WordPress core.
The first phase has already been taken place with the release of WordPress 5.5. This is a second phase, and the next JQuery update is planned in 3rd phase with the release of WordPress 5.7 in March 2021.
All this is being done because WordPress wants to end dependence on the JQuery Migrate plugin. This plugin has been used for years to keep working the JQuery codes created for the version of JQuery older than 1.9.
---
Beginners Feed
---
Additional New Features of WordPress 5.6
Rest Changes mainly belong to the developer community like-
A new action hook

wp_after_insert_post

is released with WordPress 5.6. This action hook will allow theme and plugin developers to run custom code once the terms and metadata of a post get updated. This means a developer need not publish a post to run a custom code.
Primitive type casting functions are replaced by the direct type casting functions. This will improve site performance for sure.
The

WP_Error

class has more power now. Now onwards, this class will assist you to merge multiple

WP_Error

incidences into one for more swift execution and control.
Interesting Fact of WordPress 5.6
Do you know WordPress 5.6 has an official name? Yes, it has.
WordPress 5.6 'Simone' has got its name from beautiful and great singer Nina Simone.
Now coding would be poetry.
Wrap Time.
Which feature did you like most? Share your views on WordPress 5.6 features. The release of WordPress 5.7 has planned for March 2021. Also, share your expectations from the next core WordPress update.
Be with us on Twitter and Facebook for something new and value additions. Also, for the latest WordPress and SEO updates/tips.
You can also join our Facebook group BlogStudies Vitamins to share your expertise with the WordPress enthusiasts who literally need it.