With the final half of 2022 in full swing, we see renewed attention on the hybrid work model as employers grapple with evolving and evasive work norms. At Bond, we've been less obsessed with hybrid work and more curious about the normalization of hybrid life. While it's important to get the working model right for your business, are you putting the same energy into the next gen engagement models your customers are seeking?
We are thinking about it like this:
The necessity of the pandemic bubbled up engagement inventions that have been simmering just below the surface for some time. It's those—the ones that address how customers want to interact well beyond a global health crisis—that are the ones that we predict have staying power. Chances are, if you're investing in these areas, you are disproportionately growing your loyalty game, and your business.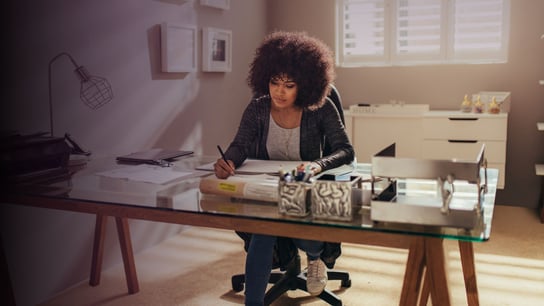 Hybrid Life Checklist:
A guide to prioritizing the new realities of the CX dynamic
See how your customer engagement plans stack up against our top five most important hybrid-life-fueled engagement predictions:
Virtual is reality. There is no putting the virtual genie back in its bottle. From meetings to events, not having virtual options will be like producing silent films years after the talking picture revolution. But in eyes of the customer, they increasingly want a virtual option to a live event.

Being all virtual doesn't cut it

—increasingly we want to know we are communing with or gaining access to the energy of other humans convened with purpose. People want live, in-person events AND they know it's possible (and feasible) to access them remotely. That expectation is only going to grow in the coming years.

Think EX and HX before CX. At Bond we've always believed in "both sides of the counter," or the employee and human experience of the equation, and that is true now more than ever. Finding and retaining talent (aka good people) is hard to do and trends like

The Great Resignation, The Great Reshuffle, and Quiet Quitting

don't show signs of making it any easier. More reason that when the person-to-person experience works, it's an even more powerful builder of bonds than you might imagine. Brands who are winning are those who are investing in culture, training, and growing their people first. Brands who are delighting customers are ones who are focusing on all of the human touchpoints where they can stand out and truly make a difference not only in meeting a need but also in delivering an unexpected wow. Retail environments that are offering virtual and in-person give employees great job options to support customers either way. For example, personal shoppers can be just as personal through online options for virtual shoppers. We haven't begun to see the full scope of innovations here and it's a win-win for your front line and your best customers.


Self-service is an "always on."

The very definition of hybrid is "mixed parts" or "of mixed character." Hybrid life is exactly that:

both human and digital

. Yes, sometimes the best experience is a non-experience, but we now demand options. Take grocery retailers:

they will never return to a pre-pandemic model. They are now always on— digital, online ordering, delivery, pickup, in-person experience, a cashier plus self-checkout.

Loyalty leaders are designing for and investing in both while also learning how to integrate and deploy efficiently based on when and where to dial each up. Customer journey mapping is evolving quickly to adapt to this new reality.

Show me you care, respectfully

.

No surprise that relaxing public mandates have also relaxed customer tensions over masks, vax status, and physical distancing. But brands who mistake this for permission to stand down in investing in and demonstrating safety are missing a key behavioral insight. Customers want to feel safe (health and otherwise) at events and in retail environments—even if that means they don't have to think about it. The cues you provide help signal that trust, and do it in a way that respects their choices goes even further in turning that trust into another deeper bond. These days, all brands—not just those most obviously impacted by people in physical proximity like in an airplane—will do well to incorporate signals of safety, well-being, and care.
Be prepared for it to go sideways

.

Because something will. For years before 2019 we all repeated

"

change is the only constant

."

But another constant seems to be a lack of preparation for said change we've been so confidently touting. While we cannot predict a pandemic, we can—and should—expect labor challenges, supply issues, weather and natural disaster chaos, economic instability…and the list goes on. Your most loyal customers will never fault you in a time of crisis not of your own making, but we will increasingly fault businesses who don't demonstrate resiliency in how they recover service and have a Plan B ready to go.


How are you dealing with Hybrid Work and Hybrid Life? We'd love to hear!