In Netflix's 2019 film The Irishman, Jimmy Hoffa, played by Al Pacino, stands up at a Teamsters meeting and shouts: "If you got it, a truck brought it." And the room goes wild.
A little melodramatic, sure, but the idea is a sound one.
The logistics industry touches every other part of the global economy. The things we buy need to be shipped and stored. Those companies that provide supply chain management, warehouse operations, and transportation services are critical to millions of businesses and billions of consumers. 
It can be hard to stand out in such a vast industry. Smart digital marketing can be what sets you apart.
Below, you'll find digital marketing strategies that you can put into practice with minimal investment and no pricey agency contracts. In fact, you could get started with just the team you have on staff right now — and you can start seeing results within weeks. 
I'll cover:
An overview of inbound marketing
How to apply these principles to your business
Real-world examples of logistics businesses using inbound marketing to get ahead of their competitors
 Blogging works better when you write about topics your buyers care about.
Ready to see what's possible for your business?
Why logistics companies need inbound marketing
At the most basic level, inbound marketing is really simple. It starts off with a basic premise: The internet has changed the way people buy. 
Nowadays, when customers are thinking about making a purchase, they start by gathering information online. Research shows that nearly 75% of them start with a search engine like Google. People begin by typing in questions and looking for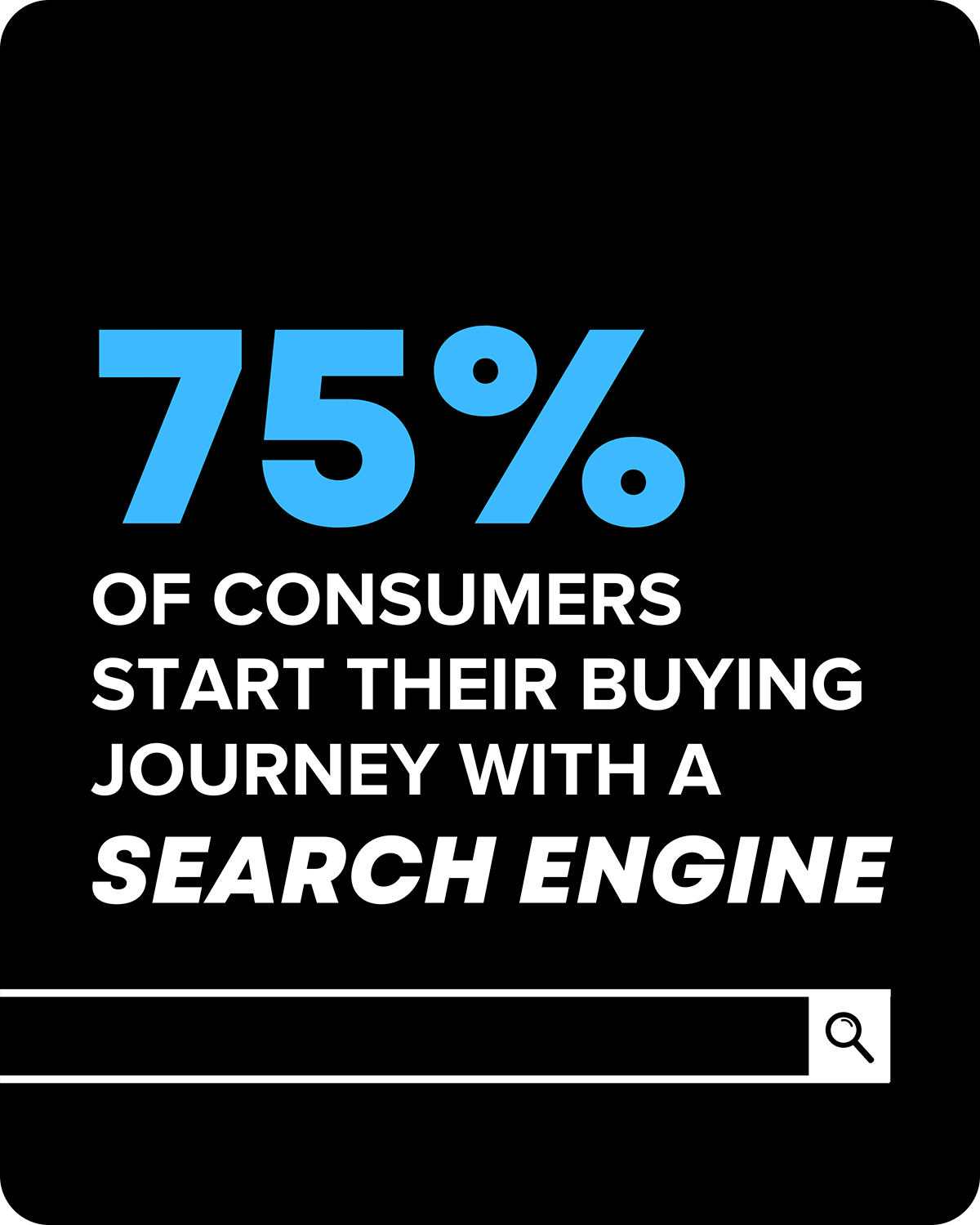 information. 
This is where you (and inbound marketing) come in.
If you can be the one to answer the questions they're typing into Google right now, you can direct these searchers right to your company's website.
To do this, your company must produce content that answers these questions. This could be in the form of blog articles, ebooks, FAQ pages, videos, podcasts, or more. 
The content your logistics company produces can show up in search results — and when someone clicks, they come to your website.
For example, if they search "What does heavy haul trucking cost?" in Google, your article could be the one that pops up to explain what heavy haul trucking is, what it costs, and how they can determine whether or not it's right for their needs.
Someone searching about heavy haul trucking could be a great lead. Even if they're not ready to purchase now, the fact that they're inquiring means something. And if someone's asking that question, would you rather have them get their answer from you or from your competitors?
Rule No. 1: Be helpful 
Inbound marketing differs from traditional marketing because it avoids salesy, self-promotional content. The key is to provide transparent, helpful content that builds trust with customers. You want to educate and inform, not deliver a sales pitch. 
When site visitors find unbiased, valuable content, they begin to build a relationship with the company that published it. If they read a few articles on the same website, that company becomes a brand they recognize and trust. 
Taking the first steps to get started 
To get started with inbound marketing, all you have to do is answer your buyers' questions with written and video content. 
Here at IMPACT, we've helped thousands of businesses take control of their marketing by focusing on answering customer questions. 
This includes logistics companies like Indiana-based InTek Freight and Logistics. For years now, InTek has punched above its weight in the industry, using inbound marketing to become a trusted voice in the marketplace.
They've used a framework called They Ask, You Answer (more on that later) to guide their efforts. And the results have been inspiring:
InTek was able to do this because they committed to inbound marketing — to answering customer questions with content. You can do the same. 
You just need a strategy.
Your get-started-now content strategy
Developing a full content strategy is an intensive process of market research, keyword analysis, and customer insight, but you don't need all of that to get started. You already have what you need: A clear knowledge of your industry and your customers. 
Inbound marketing strategy: What do your customers want to know?
So, what do your customers want to know?
Start by putting yourself in your customer's shoes: Sitting down in front of a computer, doing research about logistics services, starting with a Google search.
The topics we call "The Big 5"
Customers everywhere, no matter what they're in the market for, usually want to know the same basic things, whether they're B2B or B2C, shopping for services or products.
We've narrowed these topics down into a list of five that are pretty much universal. To get started with inbound marketing for your logistics company, focus on what we call The Big 5. 
You can get started by addressing these topics in blog posts. You can use a simple search engine optimization (SEO) checklist to make sure your content can get found. 
Below, we'll go through each topic thoroughly — as well as provide examples from companies in supply chain, warehousing, and transportation sectors to show what everything looks like in the real world. 
Keep expanding your content library with more and more answers to buyer questions — just like the ones below.
1. Buyers want to know about cost
On top of everyone's mind is cost.
It's tough to say exactly what freight shipping will cost. (These days, it's hard to even anticipate fuel costs, which makes this kind of thing harder than ever.) But your customers get that. They're not looking for an exact number; they're looking for a ballpark. 
Be prepared to have an answer to questions like the following: 
About how much can I expect to pay for cold storage? 
What is the average cost of freight insurance? 
Answering questions about cost openly and honestly will build trust with your audience. Trust-building, high-quality content puts people at ease. When you talk openly about price, it becomes clear that you have nothing to hide. 
For our first example, check out how IMPACT client Minnesota-based ATS explains the costs of heavy-haul trucking.
In the article, author Ben Delong doesn't explain exactly what your shipping costs will be, but he gives you a good idea — and he explains how to calculate a more precise number by explaining what factors make the price go up and down.
It's no surprise that this article ranks at the top of Google search results, right below the ads for companies that are paying to be there. ATS' article is there for free. And it's much more trusted accordingly.  
2. Buyers want to be able to compare their options
Customers want to put things side by side to see how they stack up, so you should be prepared to do this for them in content. Providing these head-to-heads can help demonstrate your expertise and make your potential customers feel informed to make the best choice possible.
In our next example, another IMPACT client, packing and shipping firm IMPACK provides a thorough comparison of two types of packing machines: automatic and fully automatic. 
What you won't find in this article is a sales pitch — just great information to provide value and drive traffic to the IMPACK company site. 
3. Buyers want to know about problems and drawbacks
It's called logistics for a reason. Businesses are searching for help to take care of everything between them and their customer.
They want to know that every contingency will be taken care of. So, when they're looking for a logistics partner, they want to know everything upfront.
This means your company should openly and honestly address the problems, shortcomings, and drawbacks of any particular service. Just get it out there. Don't sugarcoat it or skirt around the issue. 
Remember, customers can smell a sales pitch. And they're on the lookout for bullshit. You'll build stronger relationships if you're straightforward.
To show you what I mean, here are two examples. 
Again, these come from ATS. In this case, they're openly addressing the problems with flatbed trucking. But they don't stop there. They offer solutions as well. 
Here's the article explaining the six most common problems. 
But ATS takes it a step further. Remember how I said that content didn't just have to be blog articles? Here's the same content delivered via video. The video is embedded in the blog article, which makes the page a practical and visually appealing piece of content marketing.
4. Buyers want 'best of' lists
You can bet that many potential customers are starting their journey with a search engine and phrase like these:
Best freight brokers near me
Best shipping options for my car during a move
Best service ratings for distribution centers
And so on.
As a logistics pro, you have the expertise to answer these questions and put your content at the top of search results. 
After all, if a potential customer is asking any of these questions, wouldn't you want them to get the answer from you? Remember, you can build strong customer relationships with content that's unbiased and helpful.
The team at InTek produced this helpful video to provide a list of top freight brokers.
YouTube is often considered the second largest search engine in the world (behind its parent company, Google).
So, as InTek seeks new business, it's valuable to be at the top of YouTube search results. 
Type in "best freight brokers" and what do you see? InTek's content just below the ads. 
5. Buyers want to read reviews from previous customers
The last of The Big 5 is a little bit tougher. Buyers want reviews. They want to hear from past customers to get the good, bad, and ugly.
There is always going to be some natural skepticism around reviews posted to a company's site, but that doesn't mean reviews aren't valuable. Customer testimonials and other social proof can help assuage fears and make the buying process more familiar. 
At the same time, you can write reviews for things that are adjacent to what you sell. 
Here, IMPACK provides a thorough review that its customers are eager to devour.
Thinking beyond The Big 5
While The Big 5 are a wise place to start, the logistics industry comes with its own unique questions that buyers everywhere want to know.
These include a million "What is…" and "Do I…" type questions. As you plan your content strategy, pull some team members together and brainstorm some questions your buyers might type into search engines, such as:
What is spot pricing?
How much weight can I put on a flatbed trailer?
Do I need routed export shipping?
What is sustainable shipping?
What kind of warehouse insurance do I need?
You get the idea. 
Answering buyers' questions is the most cost-efficient marketing imaginable. You already have the expertise and knowledge from working with your current customers. If you commit to sharing it, your web content becomes a magnet for traffic and new leads. 
Gated content
Once you've built up a library of valuable content, you can focus on creating high-value content that can help with lead generation. Perhaps it's a guidebook to everything you need to know about tariffs or a checklist for getting your freight road.
Site visitors could give you their contact information to download this kind of free ebook. This way, you grow your audience and your mailing list. 
Inbound marketing strategy: Email marketing
There are hundreds of industries that rely on shipping and warehousing. This means there are literally millions of potential customers out there.  
As you build your database, engage with your audience through email marketing. But when you do so, focus on being helpful, not salesy. If you're not sure how to do that, just think like a customer. What kind of emails do you want in your inbox?
If your emails offer helpful, educational content, you will continue to build trust and establish relationships with your audience. 
Don't succumb to fear-based content that comes off as clickbait. So, instead of "Supply chain backups will doom your business," offer a checklist or a guidebook to help people understand how to hedge against global uncertainty. 
Any email campaigns you initiate should invite your customers into a conversation by providing relevant content. Help them feel well-informed and that they're being treated fairly.
You can use marketing automation software to send the right emails to the right prospects at the right time. 
The perfect website for inbound marketing
Often, businesses hoping to get started with inbound marketing are wary that they'll need a new website. In almost all cases, this is not true. You do not need a new website to get started with inbound marketing — you don't even need a great website.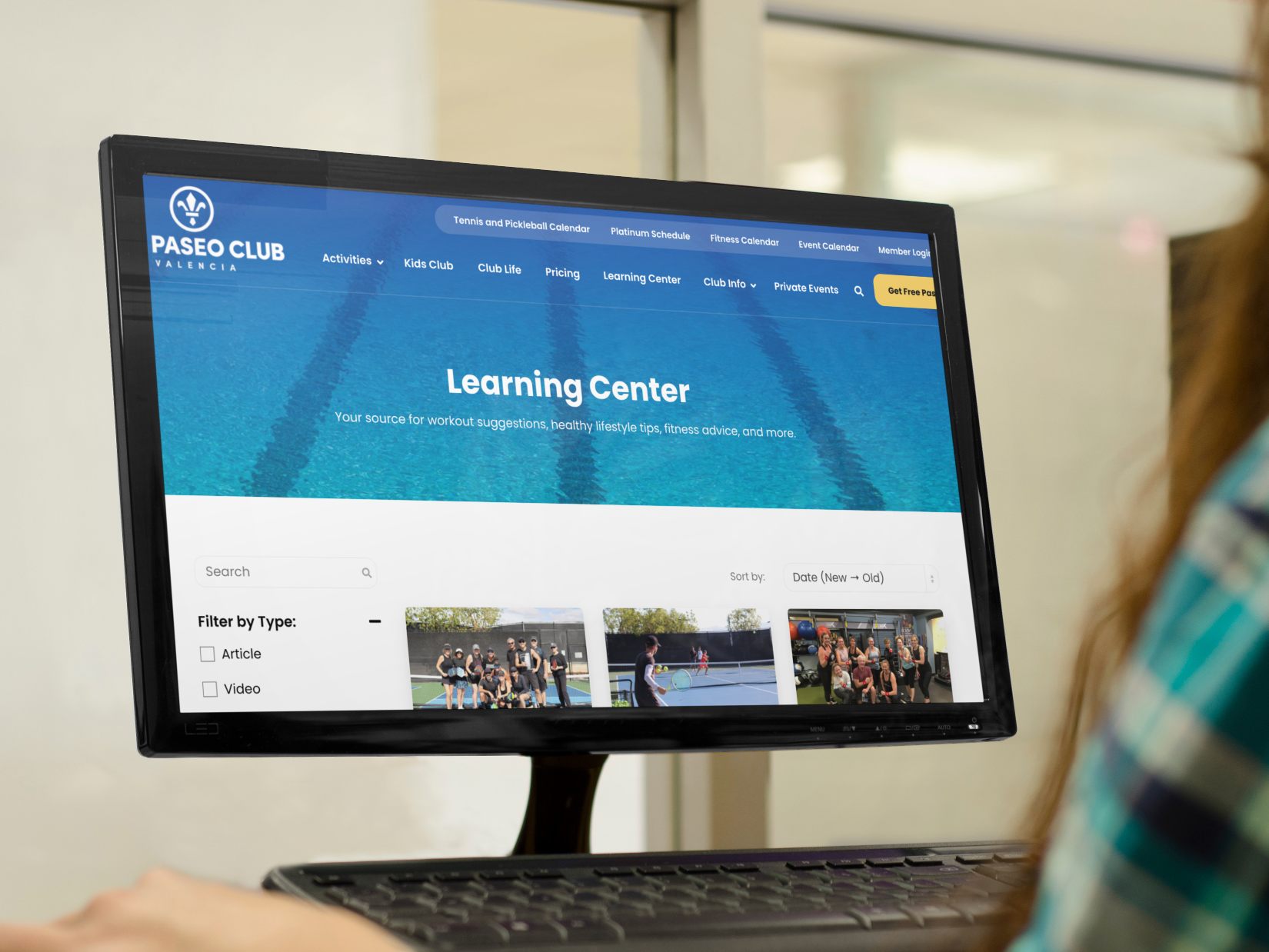 Unfortunately, there are many website design agencies out there that will gladly take your money and sell you a full site redesign that you don't really need, telling you that it's critical to your online marketing program. 
Not so.
Even if your current website is a bit outdated, it probably has all the necessary functionality for inbound success:
Can you publish a blog? 
Can you interlink between blog articles or use a tag system to organize content?
Can you use calls-to-action and a landing page to capture leads?
If your website can do these three things, you're probably good to get started. 
Just remember, your website is for your customers, not for you. Focus on their problems and challenges. Speak their language. 
Visitors will consider your site to be a better website than your competition's if you have the helpful content they need. 
What (and who) you need to succeed with inbound marketing
The success detailed above is simple — but not easy. It requires a clear strategy, a commitment to shared principles, and the diligence to bring it all together. 
While you can succeed with only an investment of time, you'll get there a lot faster if you invest in a few people and tools.
A content manager: You should hire someone who is committed to writing the blog content that will get your business to the top of Google search rankings. We advise our clients to hire a young journalism or English grad who can crank out three pieces of content each week. A year later, you'll have 150 articles — and the person's salary will pay for itself.

It's a bad idea to try to get someone on your team to write that much content unless you take everything else off their plate. Content is a full-time job. 

Want to learn more? Check out this information about hiring a content manager.
A CRM (or customer relationship management system): We advise our clients to use the HubSpot CRM, which has free and low-cost versions. It's also a platform that allows you to automate your emails, monitor engagement with your content, track your deals, and stay organized. It's worth every penny.

Want to know more? Head over to this post to see exactly what HubSpot is and what it can do for your business.

A videographer: If you're big enough and can afford it, a videographer can be a vital storyteller for your brand. Video builds trust with your audience even better than writing does, and the right videos can help your audience get to know you and your brand.

As the saying goes, "If I can't see it, it doesn't exist." If you're making statements about your business, videos let you show the world what you mean. It's one thing to say your facility is state of the art. It's another to offer a video walkthrough so your customers can see for themselves.

One more benefit: Your sales team will love to use videos in the sales process to educate potential new clients.

Interested in hiring a videographer? Use this resource to post a job and find the best candidate.
There are plenty of other nice-to-haves, but these will depend on your size, budget, and goals. 
Software:

People:
Investing in your long-term success
Imagine a future where your sales funnel is full of well-qualified prospects and more leads are coming in all the time.
Now imagine if these new customers are not coming from Google Search Ads or other paid advertising that is a line item in your budget each month. Instead, they find your website through organic search, consume your content, sign up for your newsletter, and reach out to sales on their own.
The right content can do this for your company. If you commit to answering customer questions, you'll drive traffic, convert leads, and close sales — all by being helpful and honest. 
The internet has changed the way people become customers. Is your business ready to sell the way they want to buy?
If you're not sure how to get started, you can dive deeper into these tactics by taking this free course.
You'll be able to fully understand the modern buyer's journey and see how the right content strategy can set you up for long-term success.