Startups are the lifeblood of the tech industry. They bring new ideas, new products and services, and new ways of doing things to the market. They're also a major source of job growth.
Innovative startups have a big impact on the economy and society, and we're always on the lookout for the next big thing. Check out a summary of our interviews with the top 15 startups to watch in November 2022 ranked in no particular order:
Problem the startup solves:
The physical document signature is a nightmare for modern world professionals, OR even any size of businesses whether small, medium or large.
The company makes it easier with our SaaS based Fast, Efficient and Highly Secured Enterprise grade eSignature application. You just upload the document and share it with recipient and you get the signed document in minutes.
The company in four years will be…
eSign will lead the eSignature experience with new innovation and technologies that enable and enhance productivity for our users.

Problem the startup solves:
interKanect is help on demand. Imagine, you're attempting to make meringue and your egg whites are a runny mess. What if you could pick up your phone or computer and instantly video chat with a cooking expert who can take a look at your kitchen disaster and tell you exactly what you're doing wrong?
Fun fact: The founder started developing this website in 2015, the same year Google shut down their Google Helpouts Service. He had never heard of Google Hepouts until earlier this year when he was trolling the internet trying to get ideas for marketing material.
The company in four years will be…
interKanect will be synonymous for online help.
Problem the startup solves:
Travel super app to create an Enhanced Traveller Experience.
The company provides a combination of services:
Detailed personalized itineraries using proprietary AI technology
Content about objects being visited, where the content is created by locals
Bookings platform distributing demand based on travellers' interests
Fun Fact: The idea was born during Simona's tip to Beijing: she got frustrated that a highly recommended tour guide was not providing insightful information about the places they were visiting. The same problem kept on repeating that summer during her trips to Lebanon, Barcelona, Bolivia, Peru and Prague.
The idea quickly started to turn into a business when she met with her childhood friend Vaida, who is a serial co-founder, to ask a simple question "how do I write a good brief for a development agency?"
The company in four years will be…
The go-to travel platform for independent travellers who are visiting cities in Europe and USA.
And in 7 years for travellers visiting places all around the world.
Problem the startup solves:
The vision is to make the manual act of writing summaries an activity of the past.
The team behind jamie is determined to help anyone who spends a lot of time in meetings:
– To save time by never having to write meeting summaries ever again
– To keep track of what is being discussed in your meetings
– To focus on what really matters
Fun fact: Jamie was first intended to be a feature of the founder's platform TeamTap, now launched as a stand-alone product
The company in four years will be…
Generate the best AI summaries for millions of executives, founders, sales managers, recruiters, and many more.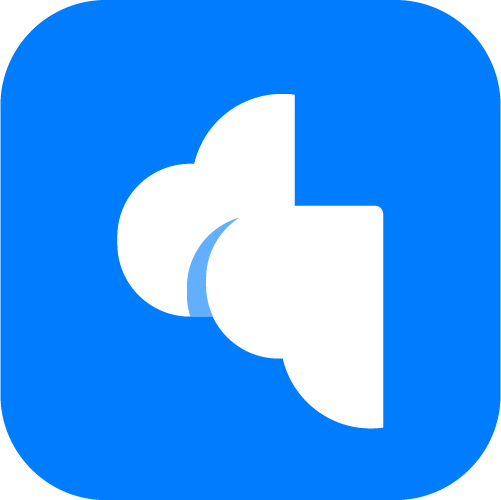 Problem the startup solves:
The company enable teams to provision in-browser environments like VSCode, Jupyter Notebook, Remix IDE , CVAT and even Windows or Ubuntu with a click of a button. Those environments can be used as dev workstations or to organize hands-on trainings and interviews. the built in features like meetings and recordings makes your in-browser environment a perfect place to collaborate with people and provides you freedom to work from anywhere and from any device.
In post Covid-19 world where most teams adopt some form of remote work-style, Dooqod enables team to allow their team members to do their own DevOps with 1 click for most of day to day activities. Onboarding new hires , organizing hands-on training or want to do an interview – you don't need to reach out to your DevOps team and wait for them anymore. Super fast, and all environments are accessible form browser.
The company in four years will be…
A layer on top of cloud providers like AWS, Azure, DigitalOcean etc …
Those are providing tons of features but mostly not everyone knows bolts and nuts of those cloud providers, thats why the company has DevOps etc …
But having a layer on top of cloud providers which can help lots of teams and individuals to do simple things and make their life easy is what the company thinking about right now.
Problem the startup solves:
The ability to design and curate websites from a single piece of content, all the way to multi-page sites.
Fun fact: The sole developer (besides the founders) is based in Ukraine and has been coding through missile attacks and power grid blackouts!
The company in four years will be…
The go-to place to create content on the web!
Problem the startup solves:
Brain Pod AI makes AI accessible to everyone without low code and no code environments.
Fun fact: A crazy story about our startup that no one has ever heard before would be when we were having our AI write a story and it wrote a story where the future was not perfect. When we were working on AI writing we started by saying "Okay, let's try to make it more human like" and we then did not give it enough training examples, so the first thing it wrote was a horror story. For every AI writing project, there is an early version that is far more horrible.
The company in four years will be…
Continuing to make AI accessible to as many people as possible and building an inclusive future with AI.
Problem the startup solves:
The issue of having to search for specific pieces of content to share, whether that's your favorite photo, website link for your startup or a business plan pdf.
Instead you can save this content to a Keyboard Shortcut that allows you to share this content whenever you need to.
Fun Fact:  In November of 2021, University of Albany partnered with a program where you could submit your app ideas.  If chosen, a group of students would build it for you in a semester. ZoZo ends up getting picked and the students start building the app in January 2021. In May 2021, the students handed over what said was the finished app… unfortunately, the app barely worked and the quality / performance was very poor. So, still running with the idea, the founder started building in public on Twitter showcasing what the founder could do with the current build.
The founder posted a recording of me using ZoZo in a Twitter Shortcut Community and a developer reached out asking to help work on ZoZo. The founder gave this dev a small lump sum of cash and the two got to work cleaning up the existing build. Fast forward to August and the two have a public beta. The two were able to drive 300 beta Users into the app for testing which helped us get a ton of feedback. The founder and developed iterated and then launched on 9/28.
The company in four years will be…
ZoZo in four years will be getting acquired by Apple who will allow us access into their iOS so that we can have full freedom when building fully customized Keyboard Shortcuts.
Problem the startup solves:
As long-time board game enthusiasts, who played plenty of board games, we try to create games with mechanics that no one has experienced before. Despite the fact that there are hundreds of thousands of board games in the world and this number is rising constantly, there is still space to make innovations and create something different that otherwise did not exist if it was not for you.
Fun fact: The company is all childhood friends and fellow board gamers! As a group of enthusiastic board gamers and childhood friends, the group's main hobby was playing games. The group played so many games, that at some point they had the feeling that we tried everything. Suddenly, the gamers got an idea to create a game that we will enjoy ourselves. The group liked this idea and started to create a board game. After a while, the group enjoyed the game so much that  they decided to publish the game. At that time, the group did not even dream that after 3 years this board game would be sold on Amazon USA, and also that the game would be the most popular game on the local market!
The company in four years will be…
In four years, the group is willing to publish even more board games of different genres and mechanics. The company will implement the digital versions of our games. The company is also planning to make a short animated series about our first board game "Gorgasali Battle Royale", as there are ten characters with unique backstories and each of them has their kingdom and story of their kingdoms and why the group decided to go to battle royale and as one of the customers said on his feedback, the nowadays the industry is saturated by Spell, Viking and Elf themed games, movies, and TV series. The customers found the company's fantasy story totally new and different. The founders said "this is a huge motivation for to try our luck on that direction as well."
Problem the startup solves:
Scaling a brand is hard. Keeping up with emerging technologies is harder. Uni-ke helps brands connect to the right suppliers, manufacturers, and digital asset creators by taking into consideration their order sizes, interested markets, and sustainability efforts. In addition to these traditional aspects of the industry, Uni-ke allows brands to partner with digital asset creators for the purpose of exploring things like AR/VR fashion and digital wearables. For manufacturers, the platform acts as a method for leads generation, offsetting some of the costs associated with traditional leads generation practices like trade shows.
Fun fact: The group had a lot of hard moments, but by far the hardest was the 2019-2020 year. The team started out from their dorm rooms at Columbia – but keep in mind their CEO had been homeless immediately before enrolling at Columbia, so university dorms were the only place to start and the only place to go.
The founder explains further:
"Consider this: You're starting a company out of your dorm room. Then, the CTO has a major family emergency and has to leave school for the semester while keeping the company backend running. Then, the pandemic starts and schools begin to kick people out of dormitories – remember the situation the CEO is in. And, add to that all the normal school things that happen in university, like finals, projects, and finding a place to live after graduation. The team launched the beta version as this was all happening, but it was a time when it seemed hardships would keep piling on top of each other."
The company in four years will be…
Expanded to include the East Asia and LatAm markets, definitely. Many of our ideal partners are located in South Korea, including SwatchOn and Clo3D, and Latin America is full of untapped talent that struggles to reach the global market. These are also regions we have personal connections to and understand better than another company that may just be trying to expand for the sake of the market.
Problem the startup solves:
Problem: The vast majority of employees are dissatisfied with work. People are frustrated blasting out boring resumes to generic ATS portals. Employees are fearful of being laid off.
Solution: We inspire people to empower themselves to follow their curiosity, creativity, and self-empowerment to forge their path, pitch companies that excite them, learn new skills, build a brand, and let go of waiting for permission to become an unstoppable, 21st century value creator.
Fun Fact: One reader wrote in saying he sent a video pitch to a company for a job with 1,000+ applicants. He thought he was under-qualified from a technical standpoint, and wasn't sure he had a shot. But he landed the job! The company specifically told him it was the video and his portfolio that put him over the hump.
The company in four years will be…
A thought leader in the education and career launch space, having helped 10,000 plus people find meaningful work, build portfolios, job hunt with creativity, and live with purpose.
Problem the startup solves:
The company's products help people to breathe cleaner air, and help the planet by planting trees.
Fun Fact: Erynole's first prototype was made with a scarf and a pair of boxer underwear, it was not the most beautiful thing to see but it worked, so after that we perfected more and more, and today is a beautiful hoodie.
The company in four years will be…
The company hopes to be in all smartphones of people who care about the environment, this would mean that Erynole helped a lot of people and planted several thousands of trees.
Problem the startup solves:
– Writers: publishing costs and revenue generation, by leveraging AI and blockchain
– Readers: discovery of engaging content in translation, consuming multimedia storytelling, in a single platform
Fun Fact: None of the founder ever met in person and our small team works across 10 timezones and four continents
The company in four years will be…
…revolutionizing the creator economy the same way Amazon changed e-commerce.
Problem the startup solves:
For the first game :
There are a few sliding puzzle games out there and the gameplay is meh and the visuals too. The rare and beautiful ones can only be found online.
The developer pushed what can be done with a sliding puzzle game to its limit. The game is in 2K with cute visuals, and there is an interesting story and different modes in which you have to be fast to solve them.
The company in four years will be…
The rising developer plans on releasing at least two more games. A strategic one like Starcraft/Age Of Empire (with funny and dumb stuff, haha) and one MMOARPG like Tera, in which you will have to really aim for your skill to reach what you're aiming for (a lot of games don't do that). In Genshin Impact and many others, the players are given the impression you have to aim, but the mob is already chosen as your target, so even if your aim is off, you won't miss. It's nice because it allows everyone to be able to play, even people who normally don't play games like that but the developer won't do that for his game. There will be at least one mechanic nobody thought about too (<- it sounds impossible, but it is not).
Problem the startup solves:
Many B2B tech founders struggle to successfully make their first sales hire. The Right Five provides an online assessment and rules engine for applicants that automatically delivers the right five candidates for interview. This saves the founder time and money while eliminating the risk of getting the right person into the market quickly.
The company in four years will be…
The company will be the recruitment solution of choice for all startups.
Summary
From AI to job search to games to fashion, a variety of startup companies are still booming in recessionary times. The KillerStartups team is excited to see where these companies go!
For more: